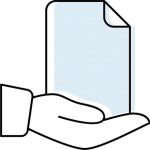 Along the years the Commerce Department and the Malta Crafts Council
issued a number of publications relating to crafts.
Catalogues
Catalogues of products participating in Premju Ġieħ l-Artiġjanat Malti
Directories
The Malta Crafts Council published two editions of the Directory of Craftspersons and Entrepreneurs. The first edition was published in 2003 and the second one was published in 2007.
The directory is now available online
In-Nisġa
In-Nisġa was the official newsletter of the Malta Crafts Council.
Three issues were issued between 2003 and 2004: